Hello everyone! Happy January to you! Yesterday Kayce and I had our semi-regular "girl's day" of scrapbooking and watching the Bachelor (don't judge!). I thought it might be fun to share a layout I made and a fun little tip that you might want to try!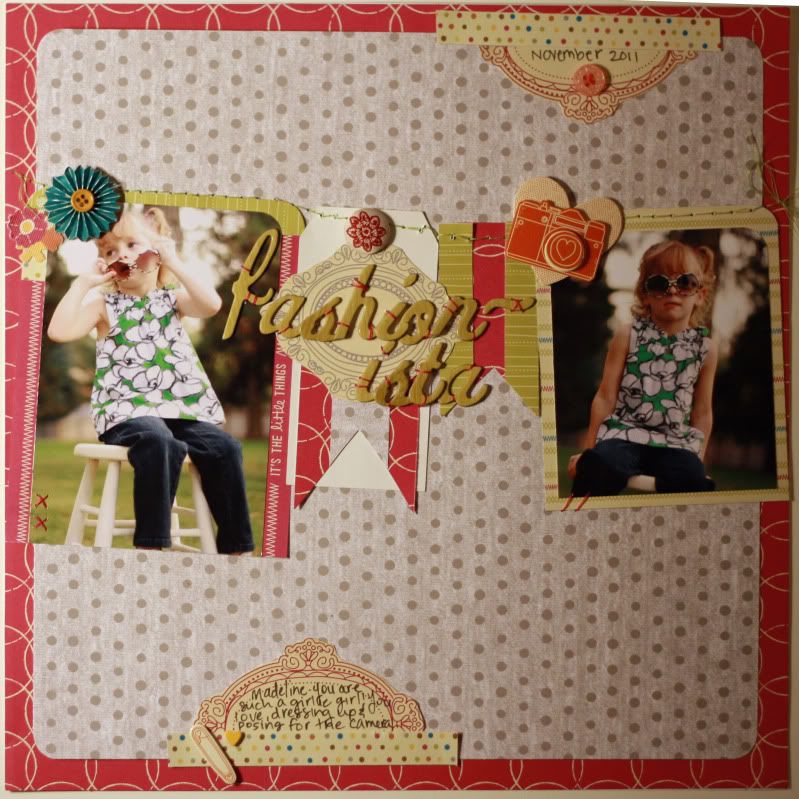 As I was working on this layout, the title letter stickers kept falling off! Since I was already hand-stitching the "bunting" across the top of the layout, I decided I'd hand-stitch the letters on too! I kind of love how it looks!
A few tips:
I poked holes through the cardstock with a straight pin, before I went through with a needle and thread.
Try stitching on your letters, the corner of photos, on buttons, etc.
It can be time-consuming, stitching all those letters. I took my layout with the needle, straight pin, scissors and 2 colors of thread to my daughter's dance class and worked on finishing it while she was in class!
A couple of notes about this layout: I scraplifted a lot of the components on this layout from a layout I saw on Pinterest, by Anabelle O'Malley. You can view her layout
here.
The majority of the supplies that I used on this layout are from Amy Tangerine's line with American Crafts. I LOVE the entire line!! You can view Amy Tangerine's current classes at BPC
here.
Have you found any fun new techniques lately? Do you have any tips to share with your fellow BPC students? If so, we'd love to hear them! Share with us in the comment section!