Welcome back Project Life community member Megan Anderson, NerdNest. In anticipation of Project Life creator, Becky Higgins, 12 week workshop, PROJECT REAL LIFE starting we asked Megan to scour the galleries within our Project Life community to find inspiring projects made by you.
This Project Life layout from BPC Member
Mama Harvey
is so bright and fun! I love that she pulled her accent colors from the photos in the pictures. And how awesome is the digital frame with the "Sunday" cutout? I love that you can see pops of color from the photo in the word.
The words are just as important as the photos in memory keeping, and BPC member
cjamsmom does a great job getting those words in. I love that the story behind every photo is told. That "Wing Man" title is pretty brilliant too.
BPC Member
Shelly68 photographed mostly objects instead of people in this layout to tell a story. Don't forget to include the little details of you life: you can even take a representative photo of something to represent an event you weren't able to photograph!
For more Project Life inspiration
Read Megan's Project Life challenge series
Check out Megan's Project Life posts
Follow our Project Life Pinterest board
Follow Becky Higgins's creative team
Sign-up for the FREE Project Life Community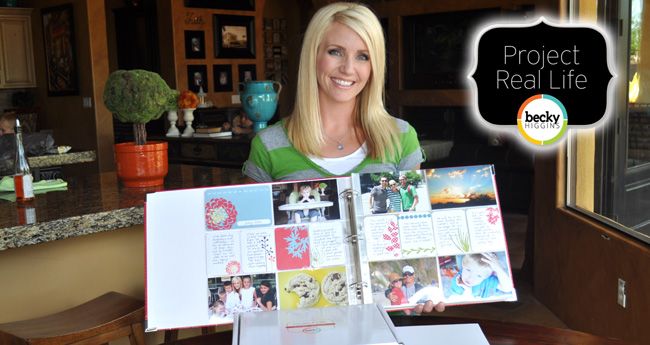 Don''t miss Project Life creator, Becky Higgins, Project Real Life 12-week workshop starting Thursday, October 4. Register and read all about it here!