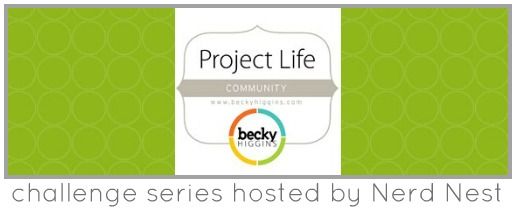 Project Life Challenge 2: Make It Work for You
Welcome to the second of four Project Life challenges this month, brought to you by Megan Anderson from the Nerd Nest. (week 1 challenge)
When I started Project Life in January 2012, I felt like I had an army of fellow scrappers taking on the project with me. Now that we're halfway through the year, I've noticed a MAJOR drop-off in online Project Life activity. Maybe scrappers are just sharing less, but I have a feeling that some of you may have gotten overwhelmed by the project. I've also heard some talk on the Project Life Community about how to juggle both Project Life and traditional scrapbooking. I tackle both of these issues by making Project Life work for me, and you can make PL work for you too! Here are a few ideas to get you started:
Do As Much or as Little as You Want | It's the time frame of Project Life, the idea of doing a weekly spread, that got me excited. After hardly scrapping at all in 2011, I thought that PL could be just the thing to get me back on the proverbial horse. What I didn't expect was wanting to do more than just Project Life. So I came up with a system that works for me: I make an "in review" page at the end of each month and an "introduction" page at the beginning of each month. I slip any traditional layouts or extra stuff from the month in between those two pages. It means that I'll end up with three albums this year, but man am I happy! For many people, having too much to fit into Project Life isn't the problem. It's not being able to keep up with it. If that's the case for you, don't worry about having a weekly two page spread. Try just one spread a week. Skip some. Take a cue from Wendy Smedley, who is hoping to do one spread a month for the next four years. Or don't worry about a timeline at all: just fill pockets with random photos and stories as you have time. Remember that it's getting the memories recorded that's important, not "doing the project right". Need to simplify your process? Check out the work of Monica McNeil. She makes it easier by sticking to the Becky Higgins products and focusing on the everyday.
Forget the Pockets | If you're feeling stuck or in a rut, you might try forgetting the pockets for a week or two. I had a ton of fun doing the above spread, which has an insert that's incorporated into the double page design. This is even easier to do digitally. Check out Jessica Sprague's tutorial for adding a background to a digital Project Life template. Just changing the background, but sticking with the pocket design, can make for a refreshing change! BPC Member Kathleen Ducharme does a great job of this as well.
Tell Bigger Stories | Sometimes big things happen in your life that just don't seem to fit within the Project Life space. I just started using the Project Life format for my 2011 stories, and I added a ridiculous 4 extra inserts to my Week 1. That was the week my son Jonas came home, and I just couldn't tell the story of his first week with us without a ton of extra space. Consider adding in an insert with just extra text or extra photos if you don't feel that your story fits. I find that BPC member Nicole R. Norman employs this technique often!
Make Space for Words | Pocket page protectors can make telling long stories difficult. But the words are just as important as the photos. Try making space for words by printing a large journaling block or by adding a just-words insert. I hope this inspires you to make Project Life work for you!
GIVEAWAYS CLOSED
THANKS FOR PARTICIPATING
Participate in the challenge, and be entered into the challenge giveaways, by creating your own Project Life page that illustrates how you make it work and upload it to the Project Life Community Gallery. Challenge is open through August 6. Winners notified and announced by August 10.
(Remember to tag it with makeitwork PL Challenge )

WINNER: Natalie Spring
CLOSED Challenge Giveaways: One lucky challenge participant will win the prize from this week's sponsor, Paislee Press stamps.
Special thanks to all of our prize sponsors, listed below.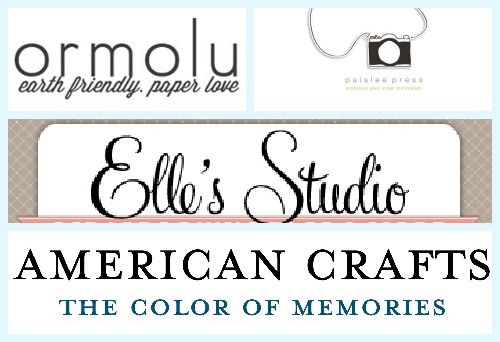 Grand Prize!! WINNER IS JEANETTE PIERCE
One person will be randomly selected to win.
Project Life (winner gets to select from one of the five editions)
Core kit
Binder
Big pack of photo pocket pages
Big envelope pages
Scrapbook dividers